BAEM 2017 Speakers
Home   |   Speakers   |   Agenda   |   Highlights   |   Register   |   Transportation   |   Contact Us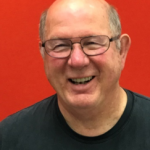 Chris Wimmer
Senior Manager Facilities Recovery and Safety
Genentech

Mr. Wimmer has been the Senior Manager Facilities Recovery and Safety for the Genentech South San Francisco for the past 13 years.  He came out of retirement and joined Genentech after 31 years with Chevron Corporation serving in the same capacity.  During his career, he has held both CEM and CDRP certifications.  In the past 5 years he has led two successful recovery efforts where over 35 laboratories were impacted to the point of building shutdown.  His experience in the use of Incident Command for recovery efforts is credited with no scientific impact loss due to effective emergency response.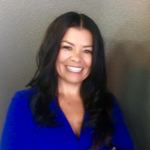 Mona Curry
Emergency Manager
City of Los Angeles

An Emergency Manager who has worked with the City of Los Angeles for over 23 years and who has lead a variety of projects which have positively impacted many of the diverse communities within Los Angeles. Working with the City of Los Angeles where over 4 million people call home, an area that covers 472 square miles and where 86 recognized languages are spoken. Los Angeles is the 2nd largest city in the United States.
Appointed as the Emergency Manager responsible for the San Fernando Valley for the Emergency Management Department. The Valley Bureau is the largest of the four bureaus in Los Angeles covering over 2 million residents and half of the City.
Manages and leads grant programs, including co‐management of the Active Shooter Program, created in 2015 and taught to civilians.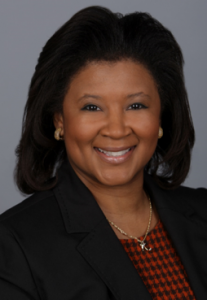 Michele L. Turner, MBCP, FBCI, CISA, CRISC, GRCP
Instructor
DRI International
Sr. Manager
Corporate Business Continuity and Risk Management
Amazon

Michele L. Turner, MBCP, FBCI, CISA, CRISC, GRCP, is an instructor for DRI International and serves on the DRI Foundation Board as a Director of Giving. She is also a Sr. Manager for Corporate Business Continuity (BC) and Risk Management at Amazon. In addition, Michele has served in Dr. and Director level roles at Microsoft (MS), leading Governance, Risk and Compliance (GRC) programs. These roles include creating the MS Operational Risk management program, as well as the Unified Incident Management governance and escalation process within the TrustWorthy Computing (TwC) organization. In her work, Michele collaborates with all levels and functions across the organization to identify and drive consistency in the development and maintenance of BC and Risk efforts.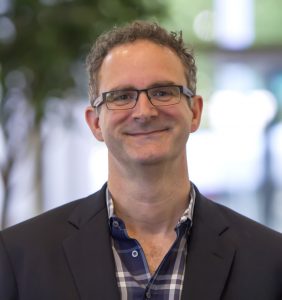 Malcolm Mead
President & CEO
The Mead Group

Malcolm Mead is the President & CEO of The Mead Group, a business consulting company that handles technology issues from a corporate perspective. Founded in 1997, the Mead Group includes Mead Group Consulting, which specializes in developing business-driven technology solutions for Fortune 100 companies around the world, supporting every aspect of enterprise architecture, from networks to database design;  ColoCenters, a leading colocation provider in the Pacific Northwest since 1997 offering the highest compliance carrier and bandwidth neutral colocation in the most central location available; and Nexis Preparedness Systems, a leader in physical and process driven business continuity for Fortune 500 companies including Bank of America, Google and Genentech.
Prior to founding The Mead Group, Malcolm was the President & CEO of Original.com, a digital agency that developed innovative online solutions for Fortune 100 companies including CBS and Simon & Schuster. And prior to Original.com, Malcolm worked at AT&T Wireless where he led the Operations Center Support for the national roll-out of the Cellular Digital Packet Data (CDPD) network.
Malcolm received a BA from the University of Rochester. He lives in Seattle, Washington with his wife Kathy and two children.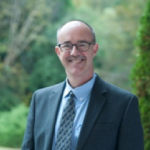 Jeff Hamilton
President & COO
Nexis Preparedness Systems

Jeff Hamilton has more than thirty-three years of experience in technical management and executive level positions in a variety of industries. For the past 10 years he served as Chief Operating Officer and President of Nexis Preparedness Systems (NPS). He is one of the key architects of NPS's unique "effective response & recovery" approach. In the course of working with customers, first responders, and industry professionals, Jeff has developed several metric based tools and integrated approaches to emergency response, supply resource design, and deployment that have become best practices; providing companies with effective solutions to meet their emergency response objectives and support rapid recovery.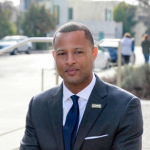 Clement O. Stokes, MS, CEM, CBCP
Director of Emergency Management and Mission Continuity
UC Davis

Mr. Stokes is currently the director of emergency management and mission continuity at UC Davis. Part of the UC Davis Safety Services unit, he works closely with the Event and Crisis Management Team, chaired by the chancellor and provost, as well as emergency officials throughout the region. He.
Mr. Stokes has 19 years of management and strategic consulting experience in public health, emergency management, business continuity and risk management. Prior to joining UC Davis he served as director of emergency management at Northwestern University for seven years. He has also been the emergency planning officer with the District of Columbia Homeland Security and Emergency Management Agency. As an on-site consultant, he worked at Booz Allen Hamilton and Innovative Emergency Management in support of Hurricane Katrina and several high profile incidents at the Federal Emergency Management Agency, and at the federal departments of Health and Human Services and Homeland Security.
Mr. Stokes is certified as both an emergency manager and business continuity professional. He holds a bachelor's degree in communications from the University of Notre Dame and a master's in threat and response management from the University of Chicago.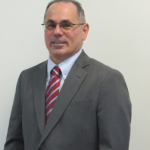 Chris Riccardi
Associate Team Member
Constant and Associates

Chris manages the Healthcare Emergency Preparedness Program guiding healthcare facilities in regulatory and accreditation compliance. Chris brings 15 years of industry experience resulting in a rare combination of hands-on practice coupled with natural leadership leading to countless certifications, and authorship of multiple award-winning programs. Working directly for Providence Health & Services, Chris oversaw the emergency preparedness program for two medical centers, including management of the federally funded Healthcare Preparedness Program.  He was the visionary behind the 15 'til 50 project – a nationally recognized best practice in healthcare mass casualty incident response planning. Chris also served as Chair of Providence Health & Services enterprise-wide Emergency Management Steering Committee and Chair for the California Hospital Association's Emergency Management Advisory Committee.  Chris is a certified healthcare safety and emergency management professional. Mr. Riccardi also educates hospital leaders as a Hospital Disaster Management Training Instructor.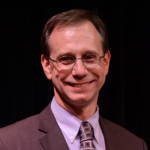 Jeff Norris
Emergency Services Coordinator
San Mateo Sheriff's Office of Emergency Services

Jeff has been an Emergency Services Coordinator with the Sheriff's Office of Emergency Services since 2004, and an active member of the San Mateo County Sheriff's Search and Rescue Team since 1978. Jeff brings a vast wealth of knowledge and experience in public safety and from the private sector. Prior to his career in the Sheriff's OES, he was an industrial manufacturing engineer for several high tech firms in the bay area. Jeff is primarily assigned to technology related projects due to his background. Jeff has a BS in Industrial Technology Engineering from San Jose State University and has attended both a firefighting academy and level II reserve police officer academy. Jeff currently is the SMC Alert Administrator for San Mateo County and part of a beta test site for Everbridge notification systems. Additionally, he is working on a mapping project working with Google, Everbridge, Palo Alto OES, San Francisco Department of Emergency Management, and Santa Clara OES.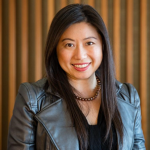 Lily Yeoh is the founder and CEO of CyberOne, a technology company based in San Francisco/Bay Area focused on enterprise risks, compliance, and security. She has 18 years of experience in corporate and consulting for Fortune 500 companies . She had roles in security engineering, program management for global security initiatives, Merger and Acquisitions, and was the first technology risk lead for eBay Inc. in 2007.
Prior to CyberOne, Lily was an early member of EMC/RSA Archer where she managed strategic initiatives with over $23 million spend. Today, Lily works closely with public and private leaders in the cyber intelligence community on policies, standards, certifications, and forensic experts to develop risk-based SaaS technologies.