How We Started
Better Guidance
In 1997, Malcolm Mead formed The Mead Group, an enterprise consulting company that addresses traditional business issues with a technology perspective. The Internet was evolving fast and companies needed better guidance on how to leverage technology to stay ahead. The Mead Group was formed with the goal of helping intelligent leaders demystify technology so they could make expert business decisions for their own companies.
Always On
Around this same time, seeing the need for strong datacenter services, Malcolm acquired space in the Westin Building on the floor below the Meet Me Room and started ColoCenters, Inc. He built it into one of the leading colocation providers in the Pacific Northwest today, and has garnered a regional reputation as one of the most stable providers in the region, offering 99.999999% uptime over two decades.
Our Evolution
Over the past 20 years, we have taken this combined vision and stability around the world and worked with the largest brands to solve complex business problems in many industries.
Prepared for Emergency
With the fast pace of change in technology, and the increased vulnerability to events that can impact ongoing business operations, it is critical for corporations today to plan, prepare, and respond to crises before they happen. Seeing this emerging opportunity, in May of 2017, Malcolm purchased Nexis Emergency Solutions (dba Nexis Response), a leader in designing and fulfilling Business Continuity solutions and providing supplies to corporations and consumers.
With this buy, the Mead Group now includes three organizations:
Mead Resilience
Enabling leading edge Business Resilience by leveraging enterprise technology, rapid deployment, and big data analytics for Fortune 100 companies
ColoCenters
Serving as a traditional datacenter, and also as a stable signaling and monitoring platform for distributed cloud and datacenter services that support Business Recovery at the highest levels
Nexis Response
Protecting people as a national distributor of supplies, training, and planning for physical site safety for Fortune 500 brands
This evolution has placed us in a leading role in Universal Enterprise Continuity (UEC), the process of simultaneously reviewing all facets of business continuity, digital protection, and employee safety for corporations. As leaders in UEC, our job is to keep companies safer and more resilient.
Our Mission
We started by helping intelligent people demystify technology and make expert business decisions; now our combined history of "better guidance", "always on", and "prepared for emergency" has merged to become our central mission:
"Make Everybody Safer"
We make your company safer by helping your leadership teams plan and prepare for any emergency or crisis that could impact the continuity of your business.
We make your digital infrastructure safer by providing "always on" solutions with a 20 year track record
We make your employees safer by educating and training them on how to recognize and respond to an event/crisis at work or home and providing them the supplies they'll need
Making an Impact
At The Mead Group, we also believe we can improve people's lives through business. As a corporation, we recognize our obligation to influence the communities we serve and to this end, our Corporate Philanthropy includes donations to causes around the world.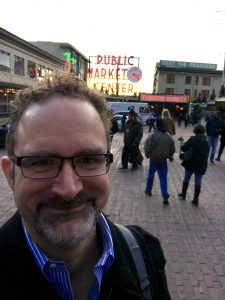 Malcolm Mead, our CEO & President, is a Christian, and works to ensure that the values of Integrity, Consistency, and Calm Protection, drive all our decisions as we pursue our mission to "Make Everyone Safer." From this leadership, we can proudly say that as a company, our honor is measured not only by what we say but by what we do; and we hope that our behavior continues to reflect this in the marketplace.
We are here to help. Contact us today